A Note to Welcome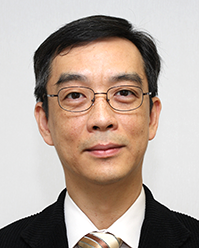 Dear Residents,
WELCOME TO THE PGH.  I hope you all enjoyed a restful summer break and be ready for your research or study in the new terms.
PGH has six buildings spreading over three sites housing about 1,500 postgraduate students in 2021/22.  We have a dedicated management team to look after you.  Team members include me as the Hall Master (email: pcshaw@cuhk.edu.hk), Professor Clement So (Warden, email: clementso@cuhk.edu.hk), Professor Edwin Chan (Warden, email: hyechan@cuhk.edu.hk), Dr.  Lee Chui Ping (Warden, email: cplee@cuhk.edu.hk), Mr.  James Ng (Executive Officer, email: jamesng@cuhk.edu.hk) and Ms. Mandy Cheung (Project Coordinator, email: mandycheung@cuhk.edu.hk).  We also have several clerical staff, tutors and supporting staff to carry out the daily duties.
PGH is more than a place to stay.  We assist the University to fulfill her educational purposes.  Therefore, we hope to enrich your experience by holding talks and activities and conducting informal classes.  In the past academic years, we have held dinner talks, classes for Cantonese, both for the Mainland students and English speaking students, fitness class, yoga class, photo taking service and icy mooncake class etc.  We also collaborate with the Residents' Association for various social activities such as VC dinner, hiking, boat trip, golf class and consult the Association on a wide range of matters. Due to the COVID-19 situation in Hong Kong, most of the activities were delivered via online platform last year. We hope the activities can be held in face-to-face mode this year. Please provide us with more suggestions for activities and take the chance to make friends and learn from other residents from different cultures and background.
Since we need to look after a large number of residents under the constraints of manpower, experience and resources, there may be times that our work may not be up to your expectation.  We appreciate your tolerance and understanding.  We shall try our best to fulfill your request.  However, to be fair to all, we need to stick to the set regulations and impose penalties.  Examples of violation include hosting unauthorized visitors, not keeping the communal place clean and tidy etc., as such action will affect the rights of other residents.  Remember that when exercising your freedom, you are required to consider others' freedom. Please be respectful and civil.
Your constructive opinions will certainly help to improve our work and lead to a better living quality.  If you have any opinion, request, grievances or do not understand why a policy is set, please do not hesitate to communicate with us or through your Residents' Association (email: cupghra@gmail.com).  You may also fill out a form obtained from the PGH offices.  We shall try our best to address your questions and explain to you if a certain thing cannot be done.  It will be more effective to find us directly, rather than guessing among yourselves or sending message to other parties outside PGH, as it will take time for them to redirect the message to us.
Finally, you are reminded to observe the infection control measures and hall regulations with reference to PGH website HERE in order to promote a healthy and harmonious environment.
I wish you all a successful and rewarding new academic term!
P.C. Shaw
Master, Postgraduate Halls
The Chinese University of Hong Kong
1 August , 2021