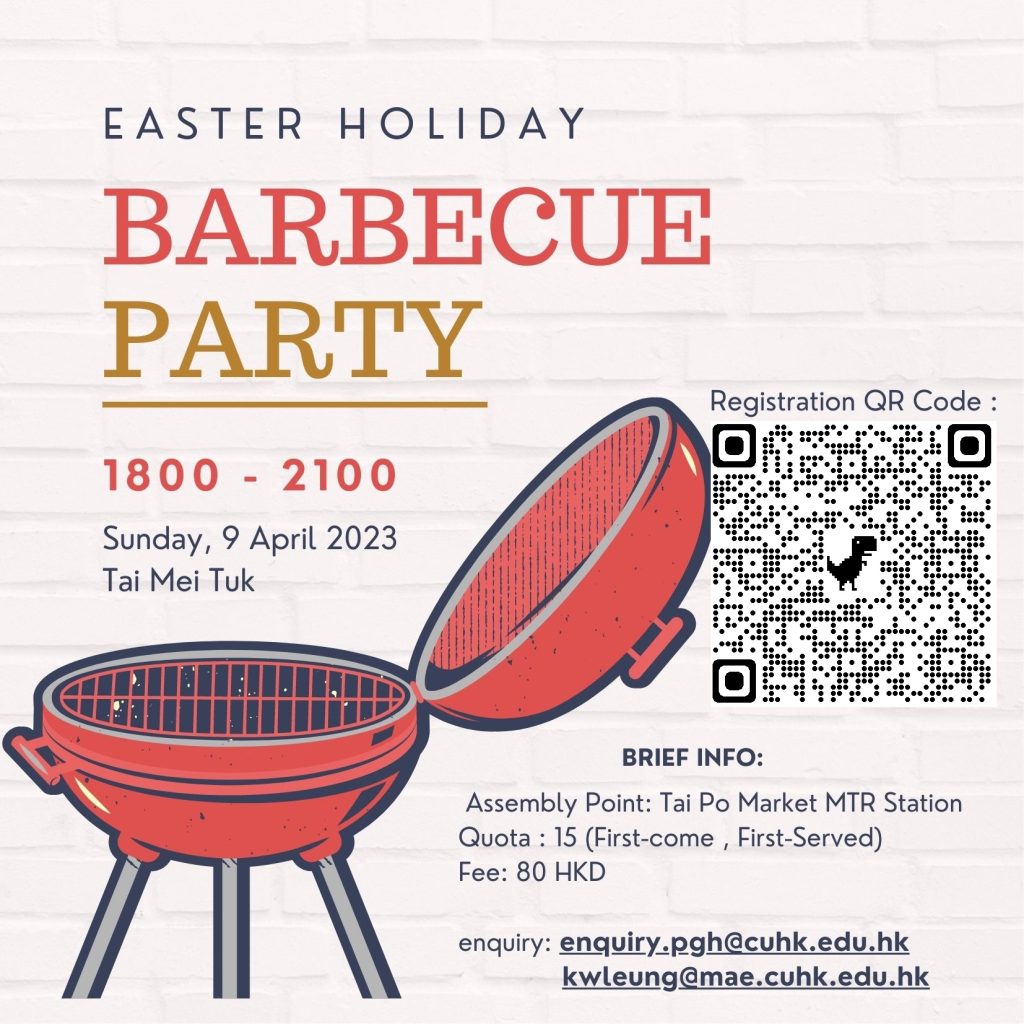 Barbecue Party in Tai Mei Tuk
Dear PGH residents,
Do you want having a break during Easter holiday? To have a chill activity and enjoy the weekend.
We are organising an outdoor barbecue in Tai Mei Tuk during the Easter Holiday. The barbecue is a joyful and a great chance to try the Hong Kong style grill food.
Details of the activity are as follow:
Activity Date: 9 April 2023
Activity Time: 18:00 – 21:00
Assembly location: Tai Po Market MTR Station
Assembly Time: 17:00
Language: Mandarin, English & Cantonese
Fee: HK$80, participants need to pay the transport fee themselves
Quota: 15 (First-come, first-served)
If you are interested in this outdoor event, please register through this online form before 31 Mar (Fri). For enquiries, please contact hall tutor Rave at kwleung@mae.cuhk.edu.hk .
We look forward to your participation!
PGH General Office